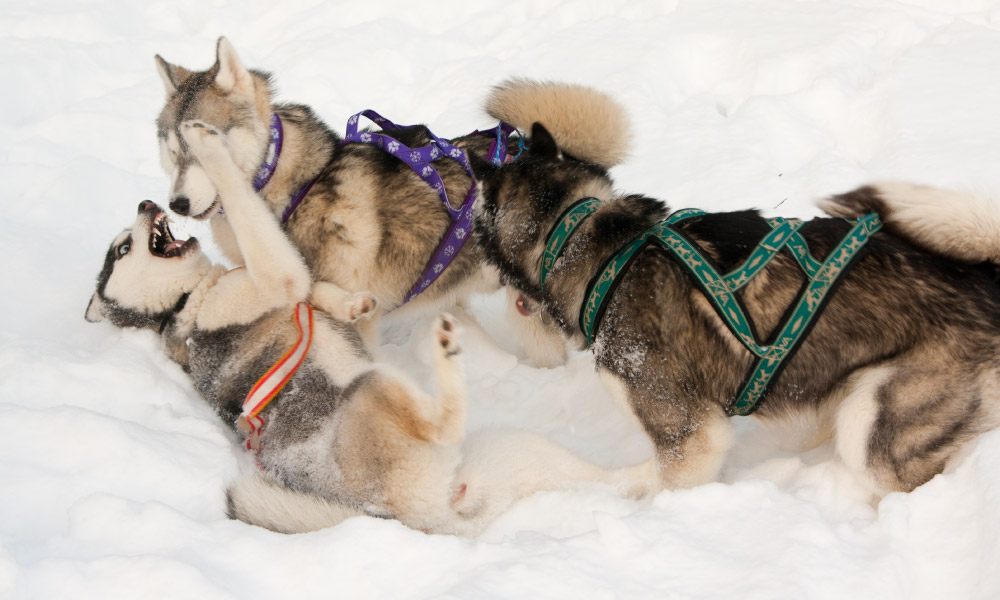 Dog Fighting
One thing that is talked about a lot in dogsledding is all the ways to break up fights.   You have to be careful where you take hold of fighting dogs because they may bite you!
When Mushers break up fights, they go for the dog that is the aggressor and has the advantage. Yank his tail sharply and lift his hindquarters.  In other words don't go after the face.
In the Parable of the Musher, there is a part about where the CEO described how the Musher used his hands to break up the dogs close to their faces.  There's a little showmanship in that, because most of the guys who train the dogs grab the tail if they really want the dog's attention.  Don't put anything penetrable close to their teeth!  It's painful and it's humiliating for a dog to have its tail pulled, and you only want to do it in rare circumstances.  But if two dogs are going at it, you may end up with two really hurt dogs if you don't intervene.
Then there is group fighting.  In group fights most of the dogs will go for the dog on the bottom (big surprise, right?). Sometimes fights erupt on the trail.  The musher must start yelling "no" as soon as s/he sees a fight and keep doing it until the dogs stop.
As a leader, when you see fights, don't let it go on very long.  Start saying "no" early. Discourage fighting as soon as possible.  Get to the bottom of it.  Move or switch the dogs if they're fighting, move the employees if they are fighting.  It follows from dogsledding to management:  if they're fighting off the harness, don't kennel them next to each other.  If they're on the harness, move them away from each other.
There is no question that conflict management is an essential part of leadership.  Unfortunately, conflicts between people can be equally vicious and damaging to both parties, even if physical conflict is not involved.  But the tactics are surprisingly similar.
Separate the combatants as quickly as possible – don't allow them to be physically near each other, at least until emotions have cooled. Intervene early and get to the bottom of the conflict.  If really necessary, take dramatic action to resolve the conflict.  This may even mean eliminating a management team member in the worst circumstances.  Have the courage to intervene even if such intervention is not popular.   Most important, never "experiment" by watching a fight go on.  Only irreparable damage will result, and the team will lose trust in your judgment and power.
As a leader, you sometimes get bitten, but if you manage conflict properly, it minimizes the risk to the whole team.  What are some of the better ways to ensure fights don't break out in the first place?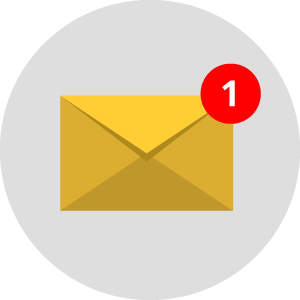 Stay in the Know
Sign-up to get our latest articles delivered right to your Inbox.
"*" indicates required fields
Share with your friends & followers!